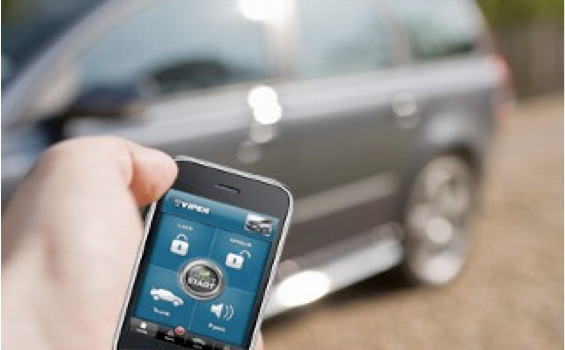 Car Remote Starters
Both one and two-way remote starters can be installed in most vehicle makes and models. Radio-Active Car Audio features Python and Avital remote start systems come with some of the newest technology including rolling code high frequency transmitters, warn away, starter interrupt, and keyless car remote entry when vehicles are equipped with power door locks.
Our team can help you choose the best remote start package to ensure you get the best features that are right for you. The only way to get a top-notch product to work well is to make sure that it has a proper installation. Our highly trained installers ensure that our products are installed correctly. We also extend a lifetime guarantee on our remote start installations.
Python Responder Car Remote Systems
Python Responder Car Remote Systems are some of the most advanced 2-way security and remote starter systems in the world. The interactive display on the Python Responder car remote confirms all commands with comprehensive icons. The Python responder car remote even alerts users to security system triggers by beeping or vibrating when out of audible range of the siren.
SmartStart
We also offer Directed Electronics SmartStart + Security and SmartStart, which allows you to use your smartphone as your remote start and control/monitor your vehicle from anywhere that has Internet access.
Schedule a Consultation: 919-779-8755